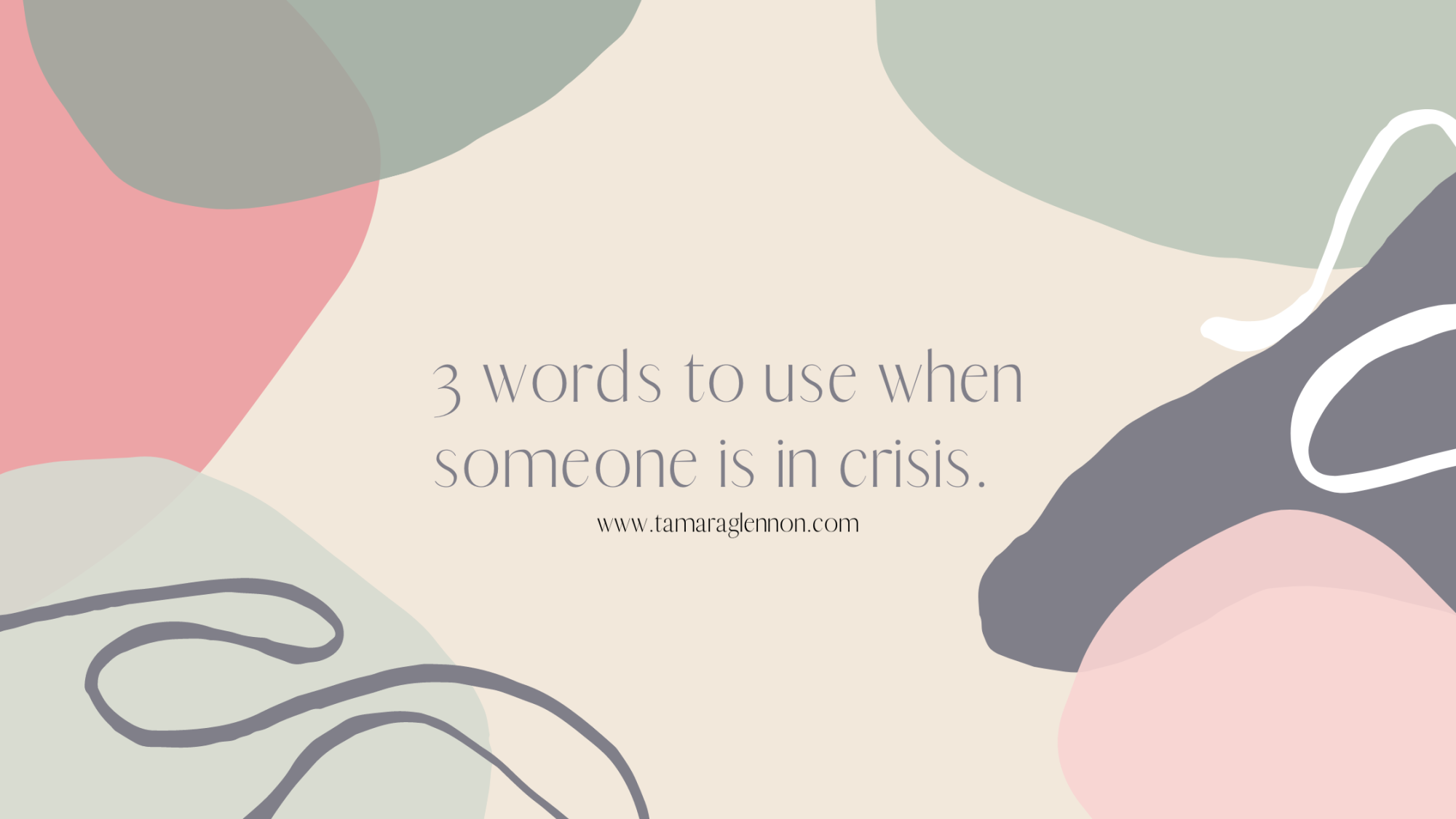 Use these 3 words when someone is in a crisis.
Have you ever been in a situation where your friend, family member, neighbor or anyone else comes to you when they are struggling. They open up to you and say "I am really having a hard time right now." It can feel very intimidating knowing what to say. You are paralyzed with fear worrying that you may say the wrong thing. I am here to help you and ease those fear. These are the simplest things you can say. It is proven that they can help someone in a crisis situation. Data from the Crisis Text Line has found that these 3 words pack a punch when it comes to helping young people. Let's get to it.
1.
Smart
. "You are so smart for reaching out." "It is smart for asking for help."
That's it. Smart. A word we should use more, not only when in a crisis but all the time. You can never say it too much.
2. Proud. "I am so proud of you for asking for help." "You should be very proud of yourself. This is not easy."
3.
Brave
. "You are very brave for telling me how you're honestly feeling." "Being vulnerable is not easy. I am proud of you."
It Is very possible that this could be the shortest blog post ever but it is also the simplest tactic to help someone.
Post these on your mirror, make a note on your phone, add these to stick notes, and put them everywhere. It could save a life.
If you are in a crisis reach out to the Crisis Text line.
In the US text HOME to 741741
In the UK text HOME to 85258
In Ireland text HOME to 50808
Follow me on Social Media:
Join my
group
to learn more about how to support your mental health and well being.
Love the gram? Follow
here
.
Jumped on the Tik Tok Trend? Find me
here
Want to shop with a purpose? Check out my
etsy shop
where I donate to Project Semicolon.